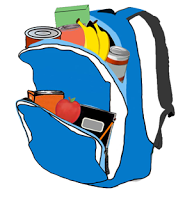 This week at McBackpacks (May 4):
This week, we will be packing on Thursday. Set-up will start at 7:15 AM and we will begin packing at 7:30 AM.

Last week, we packed 440 bags and delivered to 40 schools.

So far, in the 2016 - 17 school year, we have packed 10,934 bags!